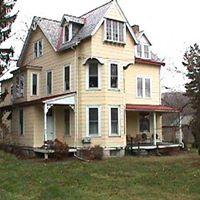 The community is welcome to celebrate a fun and educational day, noon to 8 p.m., Sept. 24, celebrating Parastudy's 57th Anniversary to honor all of our volunteers and leaders both past and present.
Come out for the afternoon and enjoy:
discounted readings
food
discounted Reiki treatments
free lectures from our teachers
tour the Mansion
baskets up for raffle
play games
interesting conversation with members
Library open from 1-5pm
Enlightenment Shop open 1-5pm (come see what's new and different)
Book signing from two local authors
Potluck to end the day 5:30-8pm
SCHEDULE
Noon-1pm Award ceremony
1pm-5pm Fun activities
Free Lectures on various topics
Readings for $20 (Reg $40)
Reiki treatment $20 (Reg $40)
Testing your memory games
5:30pm-8pm Potluck gathering (please bring a dish to share)
Parastudy is at 354 Valleybrook Rd, PO BOX 201, Chester Heights, PA 19017
If you have enjoyed our lectures and activities any donation you wish to contribute to our non-profit is highly appreciated. Donation Jars/Containers will be located in the kitchen and in the Enlightenment Shop. Parastudy is a non-profit organization and depends on donations to help us maintain the upkeep of the house and grounds.
Looking for a tax write off? We are a 501c3 non-profit and can give you a receipt for your taxes. Donate online, mail us a check or cash is always welcome.